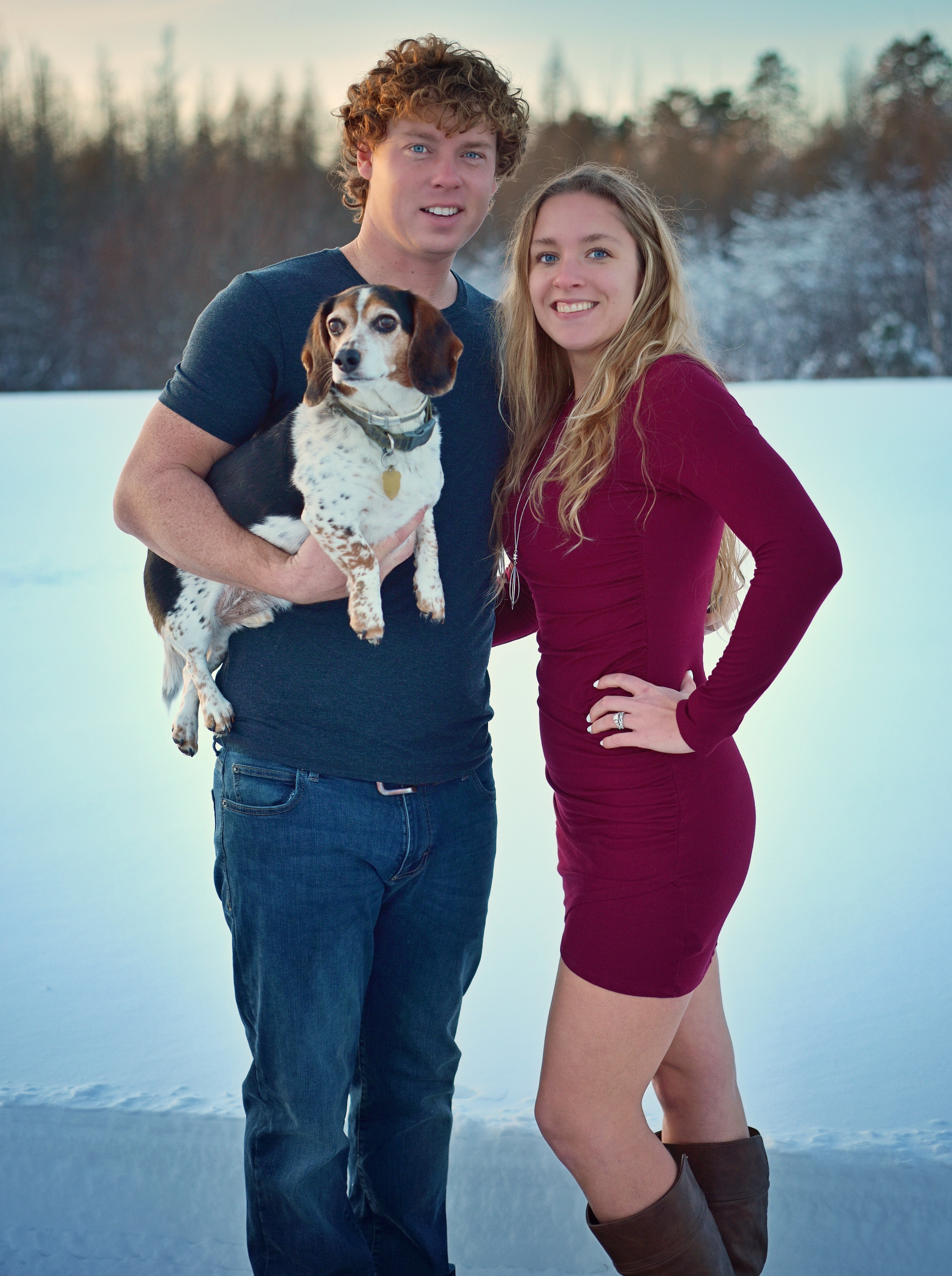 Andrew Wheeler grew up in the Longville lakes area and has been around the marine industry his whole life. He started Wheeler Dock and Lift Service in 2008 and has been busy working on the water with his barge ever since.
Becca also grew up in the area. She can sometimes be seen out on the barge with Andrew, but spends most of her time working in the office and doing dock and lift sales at Wheeler Marine.
Andrew and his crew strive to ensure customer satisfaction by providing professional service  in a timely manner. Wheeler Dock and Lift Service is also AIS (aquatic invasive species) certified.
We look forward to working with you!
- Andrew & Becca Wheeler
We are excited to announce the newest member of Wheeler Dock and Lift....Oliver!
Oliver was born in June 2021 and already loves all things water related. We can't wait to see what his future holds, but for now we are enjoying all the smiles and snuggles he has to offer!